Summer has arrived, time for yummy summer snacks!
Yay
summer
has
arrived in the Netherlands.
It took a while, but now we can
finally
enjoy the sun,
have
a dive
in the swimming pool or go to the beach
wear
ing
our
favourite
summer clothes. To make sure you have enough energy to do all these fun activities, we need some yummy, healthy snacks.
I put a list
together
with some snacks which are perfect for warm summer days.

Fruit ice cream



Another fun thing to do (with a little bit of help from mom and dad) is to p
ut all your favourite fruits together and create your own ice cream.
Instead
of using water
for your ice cream you should give
coconut water
a try
for a surprising twist ;)

Fruit water



A refreshing glass of water is what you want on a hot day. Especially when it has the taste of fresh fruits. Yum!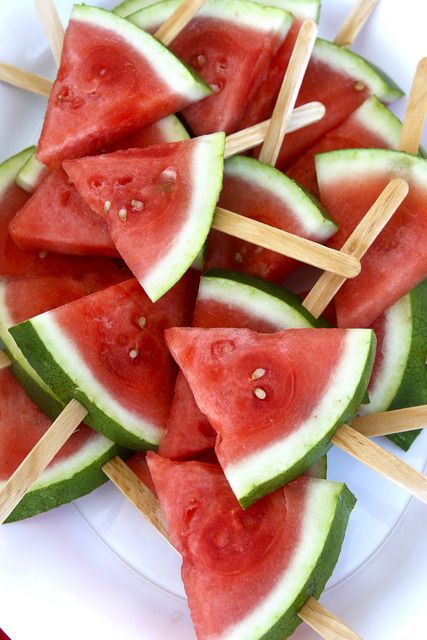 Watermelon on a stick


Watermelon is always
a good idea, but watermelon on
a stick is even
better
!